UCCS Brand Identity Standards
The UCCS brand is one of our most valuable assets. It represents our reputation through recognizable marks, look and feel, personality, and values. For these reasons, it's important to uphold the integrity of the brand.
The UCCS Brand Identity Standards document provides specific directions on how to use our logo, colors, and other related brand identity elements. Use this standards manual whenever you develop communications that represent UCCS. 
Follow the UCCS Brand Assets cloud library for easy access to the UCCS logo and colors in Adobe Creative Cloud applications.
If you have any questions about the UCCS Brand Identity Standards, please feel free to ask a question or contact brand@uccs.edu. We are here to help. Business stationary can be ordered from the UCCS Copy Center. Additional resources and University of Colorado system-wide guidelines are available at www.cu.edu/brand
CU System Policy - APS #2025 University Brand Identity Logo Usage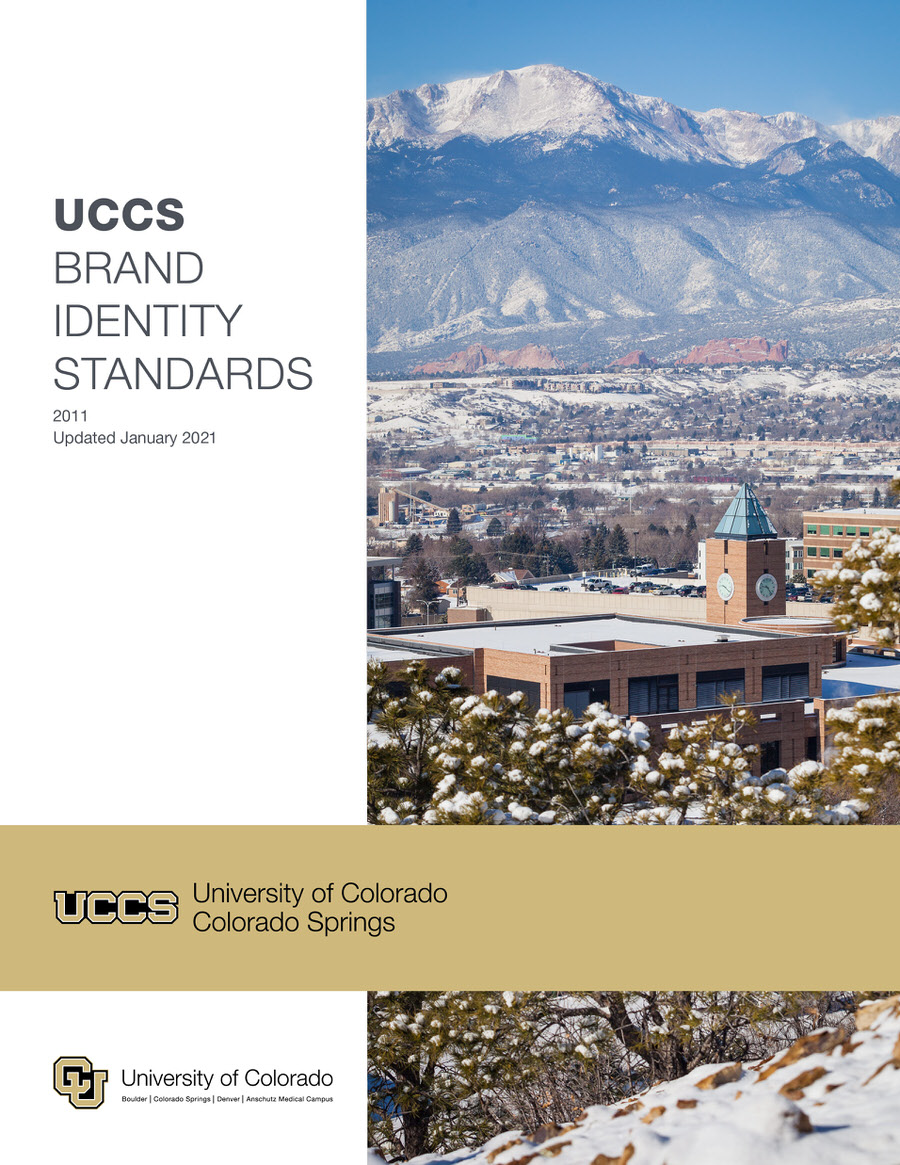 Need Help?
Contact us to get expert help and guidance with the UCCS brand identity. Request a brand review, asset creation, or a consultation. We are here to help.
Contact Us
Licensed Merchandise
Our Trademark Licensing Program helps you identify approved vendors for your next promotional merchandise order.
Trademark Licensing
Brand Appendices (PDF)
Additional Standards