UCCS Logo Artwork
Download reproduction-quality artwork for the UCCS logo below. View trademark and vendor guidelines here.
Other logos, including the intercollegiate athletics mountain lion mark, arched spirit mark, CU System logo, Regents' Seal, and other arrangements and variations of the UCCS logo are available upon request.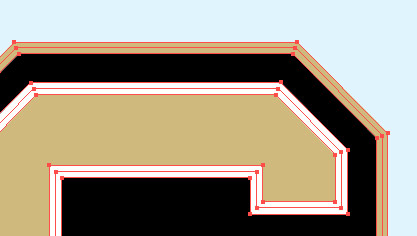 EPS and SVG (Vector)
A scalable, print-quality art file, often requiring specific page-layout or graphic illustration software (such as Adobe InDesign or Illustrator; QuarkXPress, CorelDraw) to open, view or import.
EPS and SVG files are vector art, offering the highest possible resolution and can be enlarged without any loss in quality or legibility.
EPS and SVG logo files include transparent backgrounds.
EPS files are ideal for high-quality offset printing and large-format reproduction, and are preferred by most designers and vendors. SVG are vector graphics for use on the web.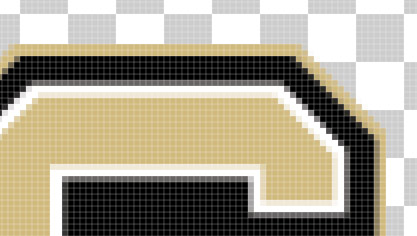 PNG (Raster)
An art file optimized for use on screen, in websites, business applications, presentations and electronic media.
Since PNG files are bitmap, or raster (as opposed to vector) art files, they cannot be enlarged without a loss in quality.
PNG logo files are similar to jpeg, except that they can include transparent backgrounds.
PNG files are not recommended for high-quality offset printing or large-format reproductions.
PNG files are recommended for use in web and Microsoft office applications.
The following packages pull together the most common set of files, all conveniently packaged together into a single downloadable ZIP file.
The Standard Package is also available an an MS Word document for easy copy-and-pasting here: UCCS Logos for Word.docx (154KB)
 
Starter

The starter logo package contains the UCCS logo standard arrangement in both color and reverse treatments as PNG files appropriate for use in Web and MS Office applications.
Standard

The standard logo package contains the most commonly used treatments and file types for print and digital: standard arrangement, color and reverse treatments, in both PNG and EPS files.
Advanced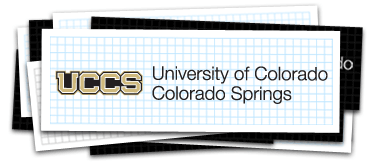 The advanced logo package includes everything in the standard package plus a few less-commonly used treatments including greyscale and single-color.